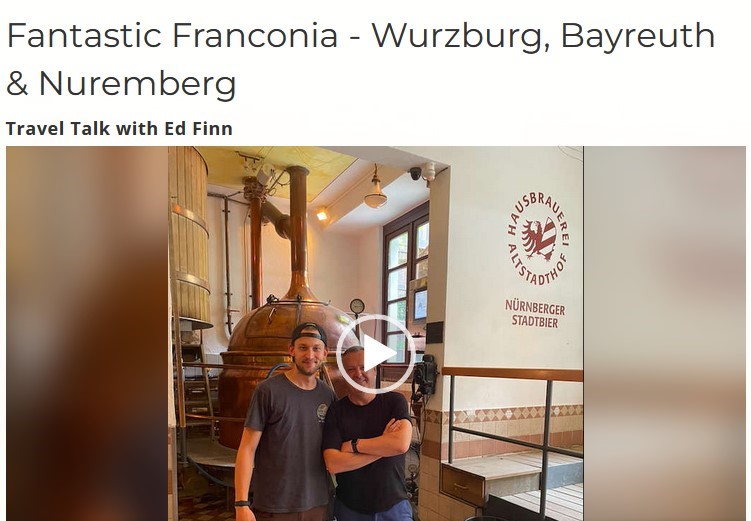 Press play to start the episode:
What the episode is about:
Ed recently travelled to Fran­conia, and found an amazing region that features 16 distinct areas for your holiday plea­sure, each with its own variety and flair.Ed visited some stun­ning UNESCO sites in Wurz­burg, Bayreuth and the world's oldest Globe in the German National Museum in Nuremberg.Franconia has some­thing for ever­yone, over 300 brewe­ries, amazing wine country and deli­cious food and tradi­tions. Fran­conia combines the very best that Germany has to offer. With direct flights from Dublin to Nurem­berg it has never been easier to plan a trip to this varied region of Germany.