The annual summer night festival will take place on 27 July 2024. The Bayreuth Marketing & Tourism GmbH is glad to welcome you!
Four stages with many bands, amazing liveacts, stun­ning light-shows — the summer night festival is an event for ever­body. Come and visit us in the Eremi­tage and let yourself be enchanted.
Your children will not be bored either. The little ones have the oppor­tu­nity to let off steam in the meadow next to the Parnassus. With various games, mini golf, and face pain­ting, the fun is great.
Back­ground know­ledge about the summer night festival: the festival was re-estab­lished in 1970. About 250 years ago, the margraves invited their subjects to come to the former hermi­tage, to enjoy a fun summer party, where the margra­vian society hoped for disper­sion from the court etiquette.
As soon as the tickets are available you'll be informed on this site.
Take a look at our impres­sions and immerse yourself into the atmo­sphere of Summer Night Festival: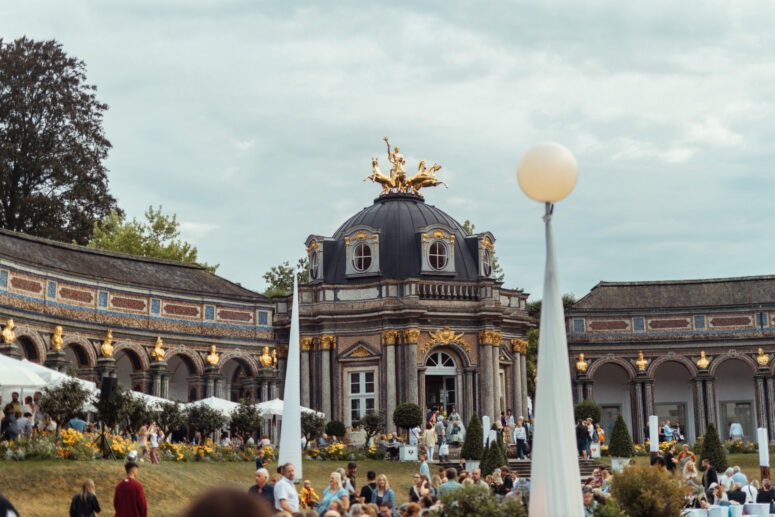 Follow us on social media to stay up-to-date.