Bayreuth's restaurants have become more international. Alongside good Franconian cuisine, many international dishes can also be found on the menus.
Let yourself be spoiled by good Fran­co­nian cuisine or try the country-specific deli­ca­cies of other natio­na­li­ties in the restau­rants. After an exci­ting tour of disco­very through Bayreuth, it is an abso­lute must to get to know the gastro­nomy scene!
The follo­wing list of restau­rants are part of the Verein Marke­ting & Tourismus Region e. V and look forward to your visit!
In Bayreuth:
Typi­cally Franconian
Inter­na­tional Cuisine
Further Restau­rants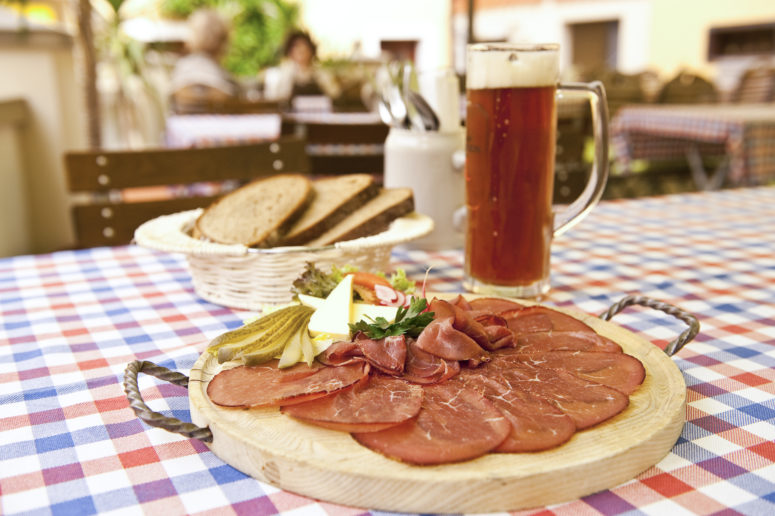 Around Bayreuth:
Typi­cally Franconian
Culinary high­lights of the Fichtelgebirge
Around Kulm­bach
Fran­co­nian Swiz­er­land (Frän­ki­sche Schweiz) and Upper Pala­ti­nate (Ober­pfalz)